"Looking at the Overlooked": Stage Properties and the Table in Karl Lessing's Die Mätresse (1780)
Friday, April 14, 4:15 p.m., Burling Lounge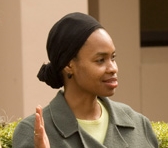 Join us for a lecture on "Looking at the Overlooked":  Stage Properties and the Table in Karl Lessing's Die Mätresse (1780) with Wendy Sutherland, Associate Professor of German, New College of Florida. 
Co-sponsored by the Department of German, American Studies, the Center for the Humanities, the
Department of Gender, Women, and Sexuality Studies, the Instructional Support Committee, and the Grinnell College Libraries.
Refreshments will be served.
Grinnell College welcomes the participation of people with disabilities. If you plan to attend this event and need accommodation, please contact Burling Library as soon as possible to make your request.