Scholarship Enables Grinnell Senior to Study Indonesian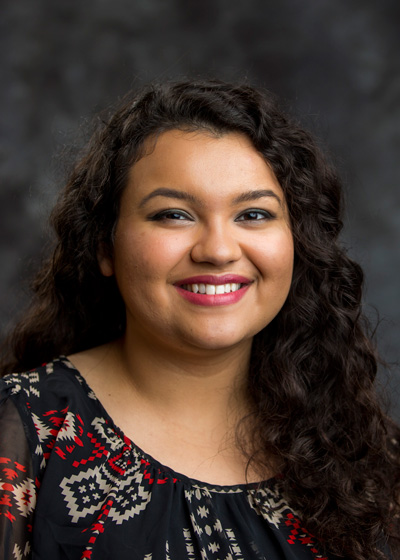 Mari Holmes '17 has received a U.S. Department of State Critical Language Scholarship, enabling her to participate in a fully funded summer language immersion program in Malang, Indonesia.
Holmes, a gender, women's and sexuality studies major from Beaumont, Texas, is one of approximately 560 U.S. undergraduate and graduate students selected for this honor in 2016. The Critical Language Scholarship is a highly competitive, government-sponsored language immersion program designed to expand the number of Americans studying and mastering languages critical to the U.S. Department of State.
Recipients are spending seven to 10 weeks in intensive language institutions this summer in one of 13 countries to study Arabic, Azerbaijani, Bangla, Chinese, Hindi, Korean, Indonesian, Japanese, Persian, Punjabi, Russian, Swahili, Turkish, or Urdu.
The Critical Language Scholarship gives Holmes an opportunity to go back to Indonesia, where she was born and raised.
"Because I haven't been back in more than a decade, I have lost the ability to communicate in my native tongue," Holmes said. "Thus, I am grateful that the CLS is providing me with the opportunity to reconnect with my cultural roots and formally relearn the language in my hometown of Malang. I hope that my studies in Indonesian will enable me to engage more with my research now as a Mellon Mays fellow and as a prospective anthropologist and scholar of Indonesian studies."
As a Mellon Mays fellow at Grinnell College, Holmes has studied the relationship between Indonesian nationalism and masculine memory after the 1965 massacres. She hopes to continue this research abroad. She is also the leader of the Asian-American Association on campus.
Holmes, who plans to graduate in May 2017, is the second Grinnell College student in two years to receive a Critical Language Scholarship.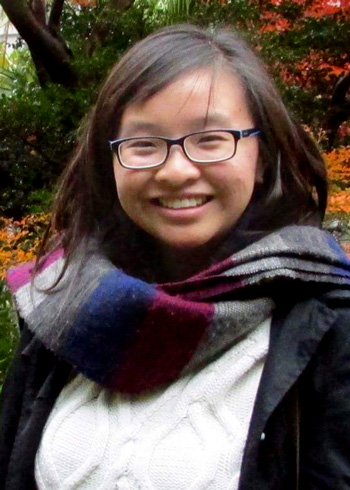 Last year Tracy Pa '15 accepted a Critical Language Scholarship that allowed her to participate in a fully funded language immersion program in Japan last summer.
Pa, who majored in sociology with a concentration in East Asian studies, studied Japanese in Hikone, Japan, a small city on the shore of Lake Biwa, Japan's largest lake.
"This scholarship challenged me to fully immerse myself in Japanese language and culture," Pa said. "I gained more confidence in my language ability and have test-proven results that I improved during this program."
Like Holmes, Pa was a Mellon Mays fellow during her time at Grinnell. Pa conducted research on the representation of the atomic bomb in American and Japanese children's literature as part of the Mellon Mays Undergraduate Fellowship program.
A former resident of San Francisco, Pa now serves as an assistant language teacher with the Japan Exchange and Teaching Program in Tokyo. The program promotes grassroots international exchange between Japan and other nations. She plans to pursue a doctoral degree in Japanese language and literature with a focus on modern Japanese literature.
The Critical Language Scholarship, a program of the U.S. Department of State, is a prestigious and highly competitive award that corroborates the strength of Grinnell's language instructors, off-campus study officers and scholarship staff—in addition to the talents of the awardees themselves.
Learn more about CLS and other exchange programs at the U.S. Department of State's Bureau of Educational and Cultural Affairs.