Commencement 2016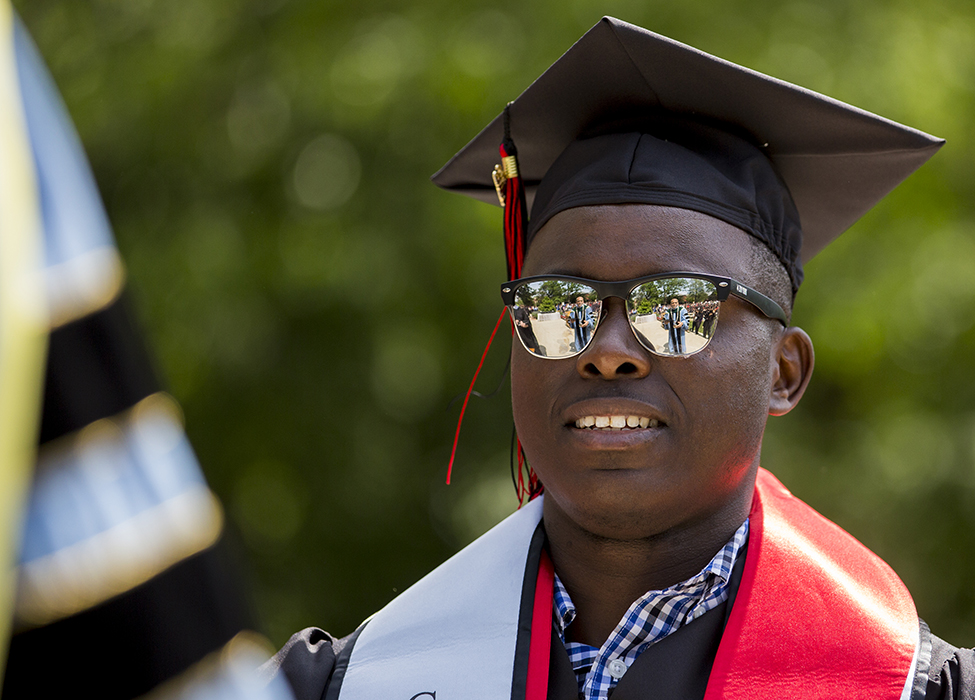 Shaun Mataire, computer science major from Harare, Zimbabwe.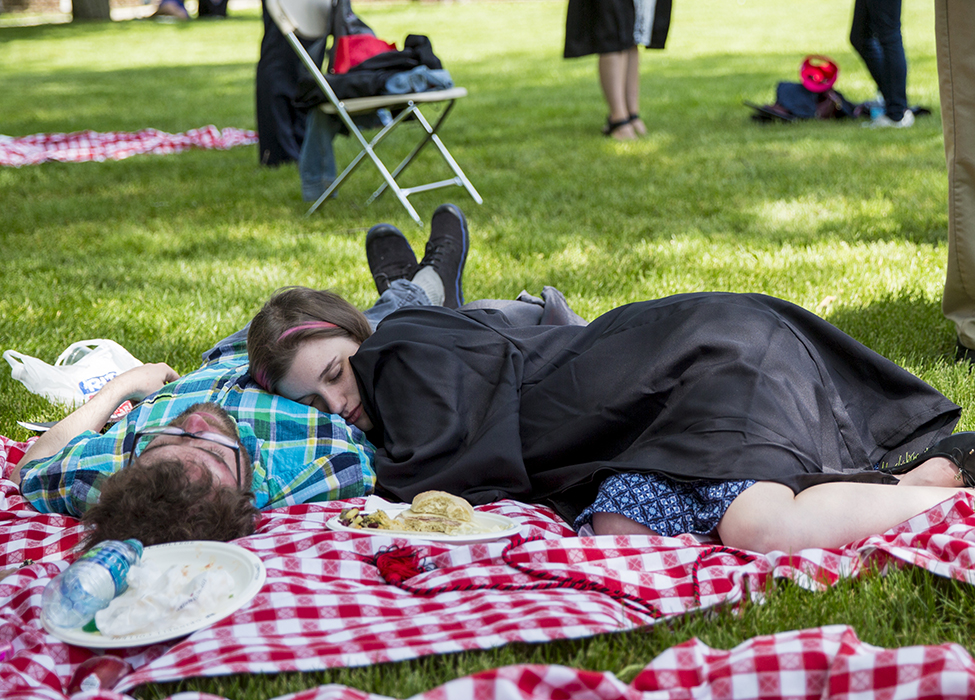 Phineas Schlossberg, computer science major from St. George, Vt., and Rosie Crockett, English major from Towson, Md., at the all-campus picnic.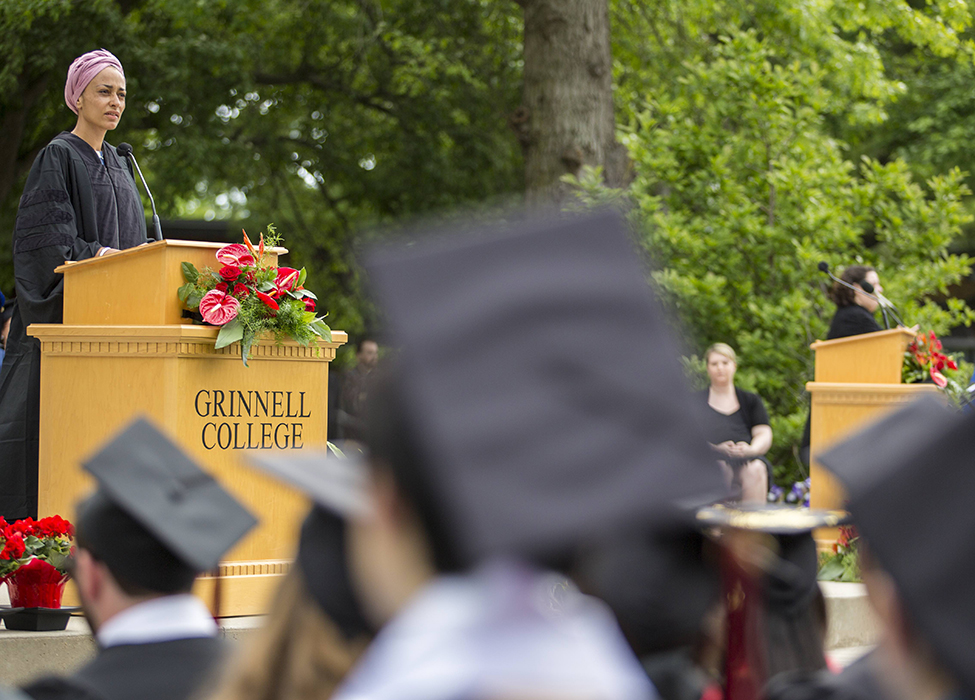 Award-winning novelist Zadie Smith was the Commencement speaker. She told the graduating seniors, "Generations are defined by the projects they take on together."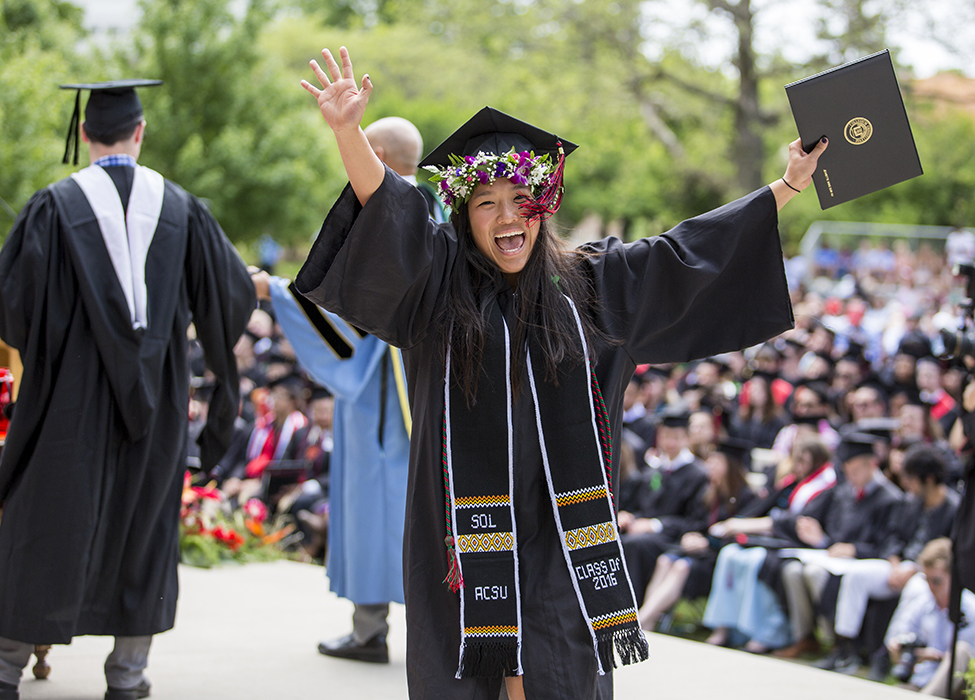 Jeanette W Au, an independent major focused on international affairs, from Honolulu, Hawaii.
Dan Davis, a math major and president of the Student Government Association this year, and President Raynard S. Kington.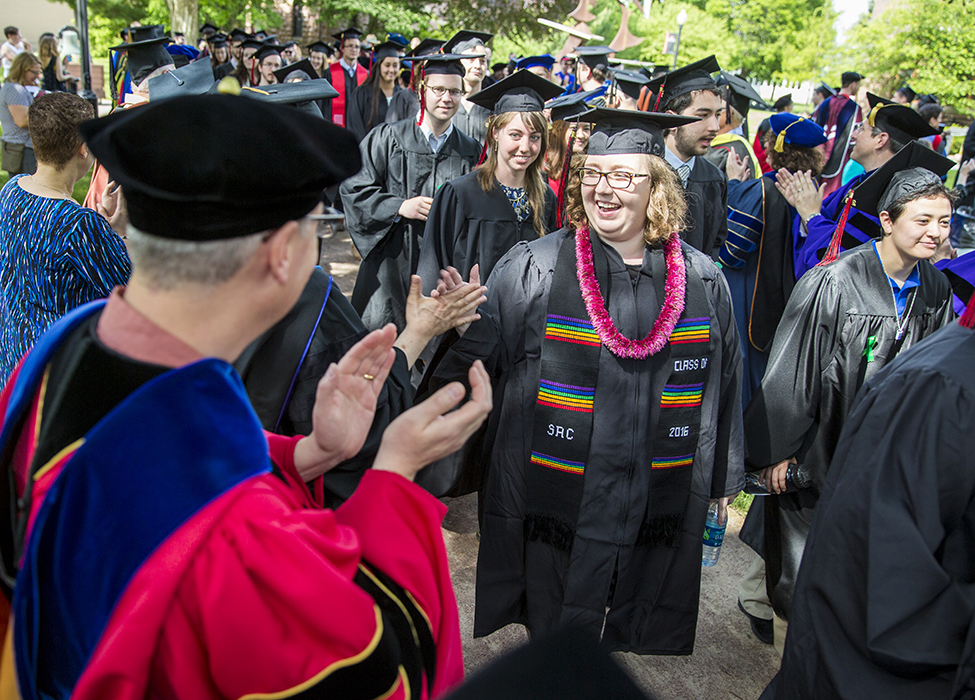 Rosie O'Brien (left), a political science and studio art double major from Lawrence, Kansas, and Kit Nika, an English major from Springfield, Ill., during procession.