Meet Your Grinnell Trustees
New members talk about the opportunity to serve on the board
Six Grinnell College trustees are newly elected or otherwise entering into active roles on the board. We wanted you to get to know them through their own words, so we invited them to speak to the following questions:
Why do you want to serve on the board?
What do you hope to bring to it?
W. Edward Senn '79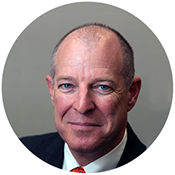 A: I want to give back to the educational institution that helped make me the person I am today. My mother — Carolyn Neely Senn, Winthrop College class of 1936 — always said, "Don't ever forget to support your alma mater!" I've worked in the political/public policy space for 35-plus years, and I think I'm a good listener. My professors often said, "Ed, sometimes it is not that you have the right answer; it's that you have the right question." I hope to help ask the right questions to secure the future of this amazing institution.
Kathryn Jagow Mohrman '67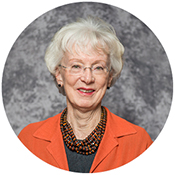 A: Like so many alumni, I credit Grinnell for its major influence on the person I've become since graduation. I want to make the Grinnell experience available to future generations, but I know I won't be able to leave millions of dollars to make that happen. Since my career was in higher education, however, I can "give back" through my time and experience. I was thrilled to be on the Board of Trustees in the 1980s and 1990s and equally delighted to start my second stint now that I am retired.
Angela Onwuachi-Willig '94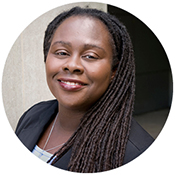 A: I am honored to serve as a voice for Grinnell's 20,000-plus alumni on the board. In my role as president of the Alumni Council, I look forward to learning from alumni, doing my best to represent their concerns on key issues, and offering perspectives that might otherwise be underrepresented or absent on the board. Personally, I want to serve on the board because Grinnell changed my life, and I have witnessed its impact on so many other lives. Also, I am thrilled to learn from President [Raynard S.] Kington and watch his vision in action. It's an exciting time for the College!
Charles Gottdiener '86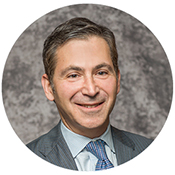 A: I feel indebted to Grinnell. It was here that I transitioned from teenager to adult and forged some of my closest relationships — the most important being the one with my wife, Alexa. I've had the good fortune of working with the College on a number of philanthropic activities. Joining the board felt like the most logical progression for continuing to serve the school. I bring a passion for Grinnell's liberal arts education and the diversity of thought it encourages. Experience as a business executive and strategist will allow me to contribute on specific topics around management and governance of the College. 
John H. Kispert '86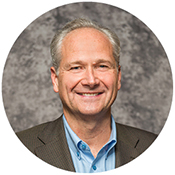 A: I am grateful for the opportunity to give back to Grinnell in this way. These are exciting times, domestically and globally. Grinnell is not immune to the many changes, yet is uniquely positioned to continue its leadership in preparing students to lead lives of purpose and meaning. My many years as a technology executive have provided me with extensive experience dealing with constant change. I hope to bring to the board this capacity to adapt along with my passion and respect for diversity of thought.
David Maxwell '66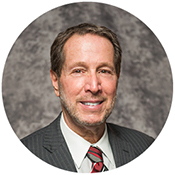 A: My enthusiasm for serving on Grinnell's Board of Trustees is driven by two factors. First, I feel indebted to the College for the impact it had on my life. The experience had a powerful influence on my values, my beliefs, and my aspirations to contribute in a significant way to the common good. Second, after 44 years in higher education, I am profoundly aware of the importance of the board in working with the faculty, the president and administration, and students to manage the challenges ahead and to ensure that the College remains vital, vibrant, and relevant. 
View the trustees' biographical profiles.